Broken Tranquility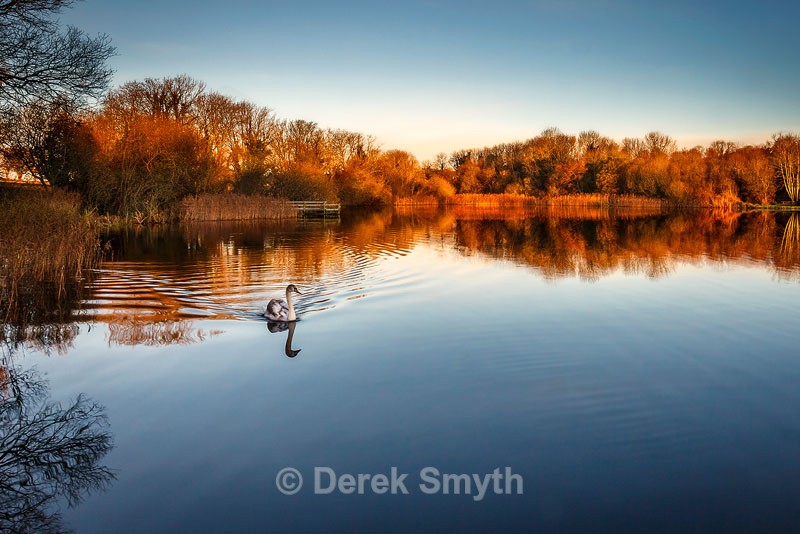 It's just after sunrise on a peaceful Autumn morning with a near perfect reflection on the Donaghguy Reservior. Better known to the locals as The Waterworks. Slowly from the reed banks at the waters edge a swan gracefully moves accross the lake leaving a broken reflection in its wake.

Technical Specifications
Canon EOS 5D MkII, Canon EF17-40mm f/4L USM Lens at 17mm, 1/25 sec @ f22, ISO 400,
Location: The Waterworks, Warrenpoint, County Down.