Mountain Stream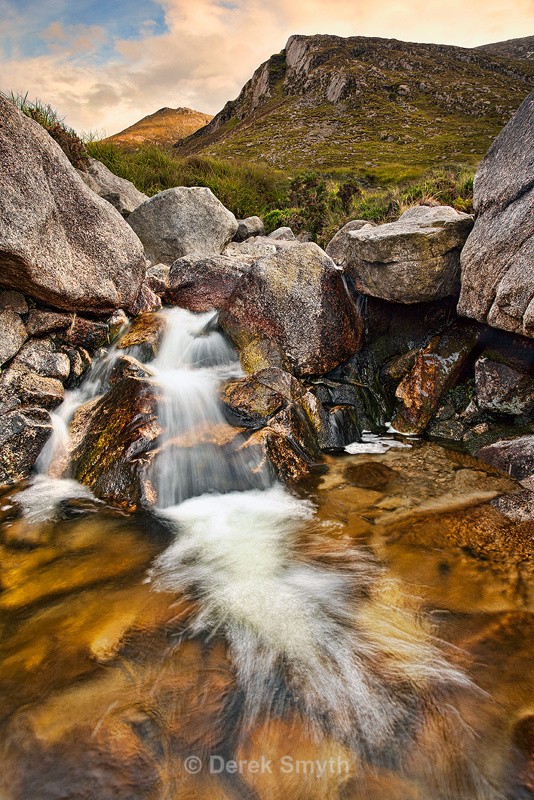 One of many litter waterfalls on the Trassey River flowing below the crags of Spellack in the Mourne Mountains. This section of the river is just below the Hare's Gap which is a popular route for walkers.

Technical Specifications
Canon EOS 5D MkII, Canon EF17-40mm f/4L USM Lens at 20mm, 0.4 sec @ f13, ISO 100,
Location: Trassey River below Crags of Spellack, The Mournes, Near "The Hare's Gap" County Down.