First Light Over The Bay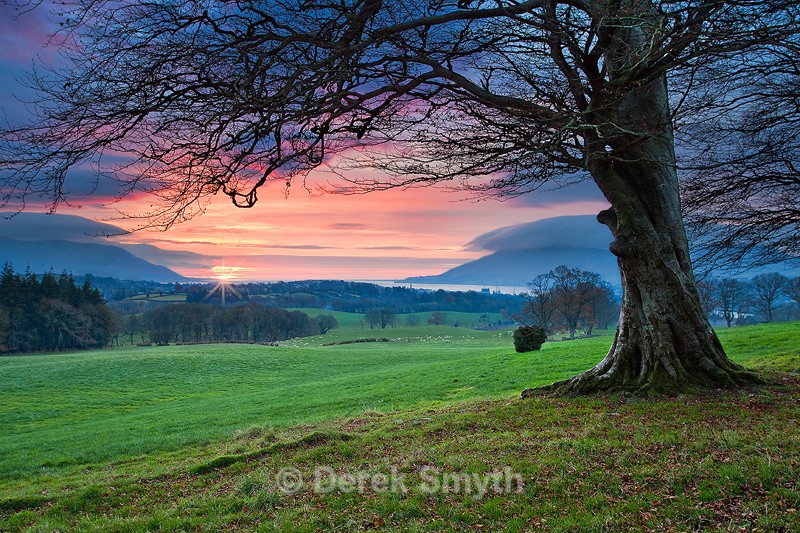 There's about a thirty minute hike to get to this location overlooking Carlingford Lough. I have made this journey many times trying to get the early morning sunrise. On most occasions all I got was dull overcast skies or even rain. Thankfully I was a bit luckier the morning I took this photograph in that I was actually able to see the sun for a change.

Technical Specifications
Canon EOS 5D MkII, Canon EF17-40mm f/4L USM Lens at 31mm, 0.3 sec @ f11, ISO 400,
Location: Narrow Water Estate, Warrenpoint, County Down.