Moonrise Over Ballynoe Stone Circle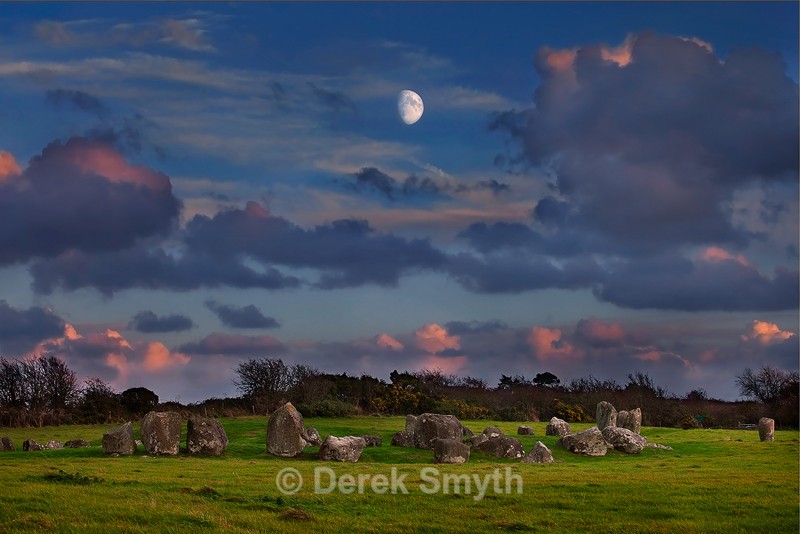 Another moonrise over the Ballynoe Stone Circle. This ancient site is thought to date back to the Stone Age. For thousand€™s of years the moon has looked down on this site and witnessed its rise and fall in history. As I was taking this photograph I couldn'€™t help but wonder how many people before me over the years had also gazed upon this same scene.

Technical Specifications
Canon EOS 5D MkII, Canon EF70-200mm f/2.8L USM Lens at 73 mm, 1/8 sec @ f11, ISO 100,
Location: Ballynoe Stone Circle, Ballynoe, County Down.