Lighthouse Sunset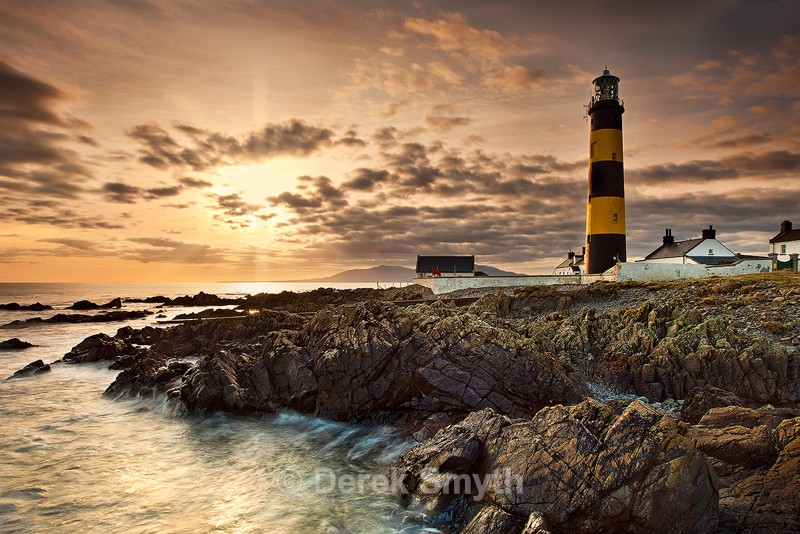 Sunset at St. John's Point Lighthouse in County Down. There's been a Lighthouse at St. John's Point since 1844. The original Lighthouse was painted white. In 1902 the all white tower was changed by adding three black bands and then in 1954 it was changed again by replacing the two white bands with yellow bands. And that's how it has remained to the present day.

Technical Specifications
Canon EOS 5D MkII, Canon EF17-40mm f/4L USM Lens at 20mm, 1 sec @ f13, ISO 100,
Location: St. John's Point, Killough, County Down.