Kilclooney Dolmen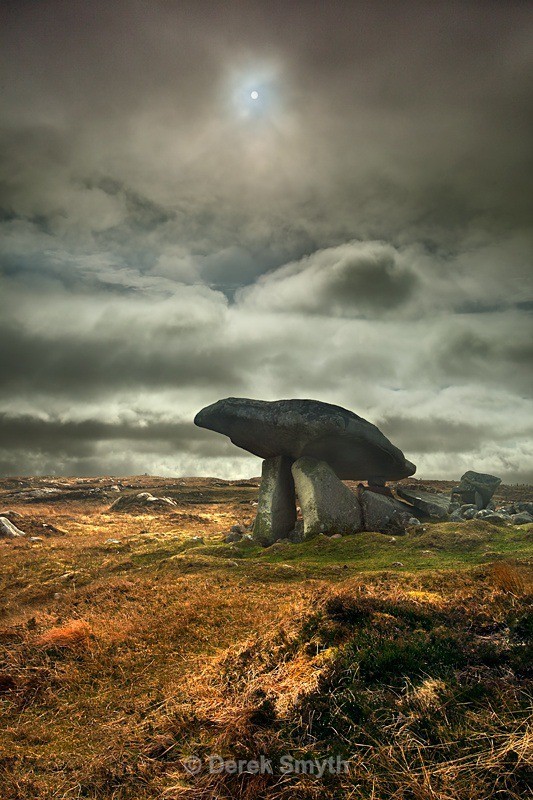 This Portal Tomb or Dolmen as they're also called can be found at Kilclooney More in County Donegal. It is believed to have been erected about 3500 BC and is thought to be one of the best examples of a Portal Tomb in the Ireland.

Technical Specifications
Canon EOS 5D MkII, Canon EF17-40mm f/4L USM Lens at 30mm, 1/60 sec @ f13, ISO 100,
Location: Kilclooney, 4 Miles north west of Ardara, County Donegal.
Comments
By Jess Reid:
I love your stunning picture of these landscapes.How did you get the lighting so perfect? I am GCSE student in photography and i am currently capturing landscape shots. Can you give me any tips? From Jess x
By Derek:
Hi Jess. Thanks for your comment. Getting the right light is about being in the right place at the right time. If you see a nice landscape keep going back to the same spot until you get right light for the shot. This was my second visit to this location and it was about 2 hours before I got the light I wanted for this shot. All the best...Derek