Heaven's Light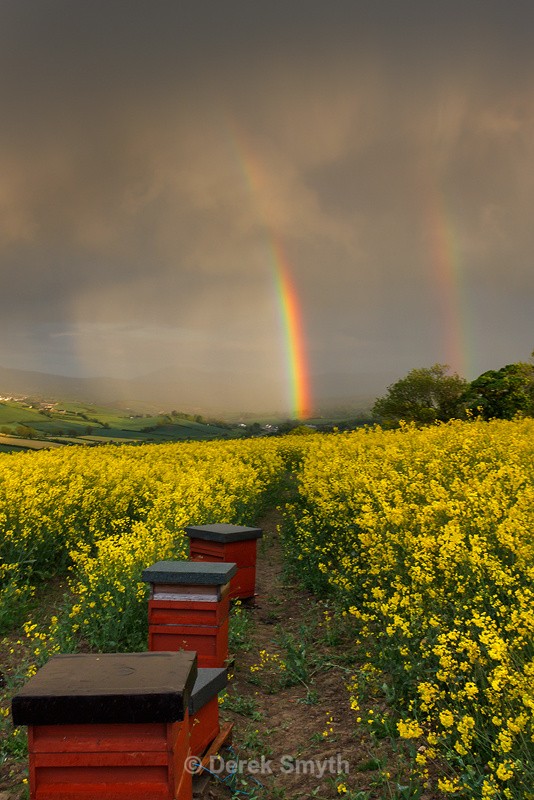 Taken in a Rape Seed field on the rolling Drumlins of County Armagh at Drumbanagher looking towards Newry. A double rainbow descends from the heaven's as an evening shower approaches.

Technical Specifications
Canon EOS 50D, Sigma 18-50mm f2.8 Lens at 18mm, 1/30 sec @ f11, ISO 100,
Location: Drumbanagher, County Armagh.