Guiding Light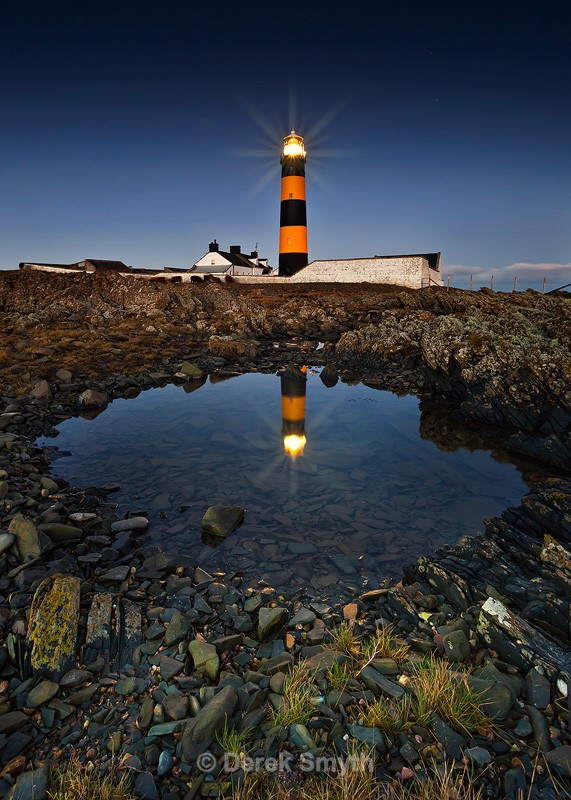 Just before the darkness of night closes in, the reflection of St Johns Point Lighthouse highlights the rugged shoreline. St John's Point Lighthouse was originally commissioned in 1844 to the design of George Halpin. Until 1954 the tower was painted white with black bands after whiich it was repainted in its present distinctive yellow and black colour scheme.

Technical Specifications
Canon EOS 5D MkII, Canon EF17-40mm f/4L USM Lens at 17mm, 30 sec @ f13, ISO 800,
Location: St. John's Point, Killough, County Down.