Evening Reflection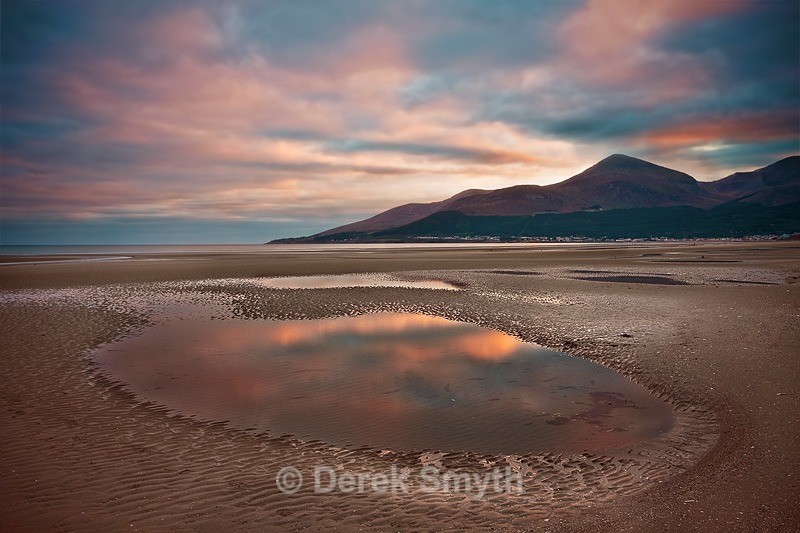 The sandy beach at the Murlough Nature Reserve just north of Newcastle in County Down, Northern Ireland stretches for several miles. The sun has just set behind the Mourne Mountains as dusk settles in to give a lovely reflection of the evening sky.

Technical Specifications
Canon EOS 50D, Sigma 18-50mm f2.8 Lens at 20mm, 2.5 sec @ f16, ISO 100,
Location: Beach at Murlough Nature Reserve, Dundrum Bay, County Down.