Church Under The Rainbow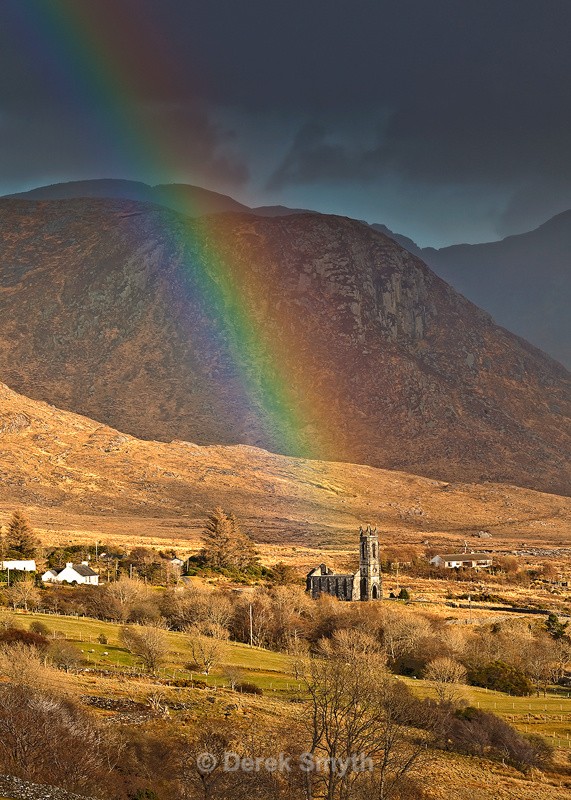 The ruins of Dunlewey Church is located at the foot of Mount Errigal in the area of Gweedore, County Donegal. The church was built in 1853 by Jane Smith Russell who had the church built as a memorial to her husband, James Russell, Landlord of the Dunlewey Estate. This photograph was taken at the end of a sunny afternoon as showers started to blow in of the Atlantic Ocean towards the Poison Glen Valley. As I approached the church I noticed the begining of a rainbow starting to form. I quickly set up my camera and waited. After a while this striking rainbow appeared which I managed to photograph.

Technical Specifications
Canon EOS 5D MKII, Canon EF70-200mm f/2.8L USM Lens at 150mm, 1/13 sec @ f13, ISO 100,
Location: Dunlewey Church, Poison Glen, Gweedore, County Donegal.
Comments
By john lancaster:
just one word ....AMAZING