Carlingford Lough Moonrise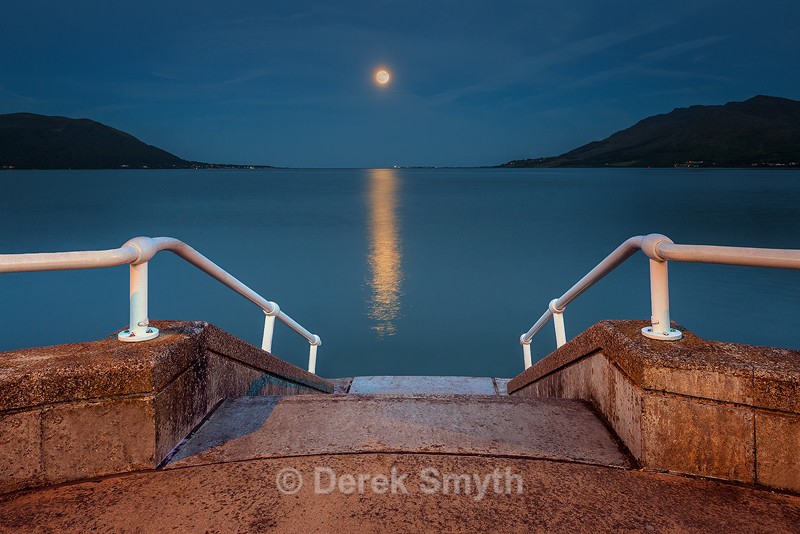 The moonrise of a new moon over Carlingford Lough highlights the bay. This photograph taken from the steps of the Warrenpoint Promenade which was the perfect place to admire it from.

Technical Specifications
Canon EOS 5D MkII, Canon EF17-40mm f/4L USM Lens at 24mm, 15 sec @ f16, ISO 640,
Location: The Promenade, Seaview, Warrenpoint, County Down.