Atlantic Rush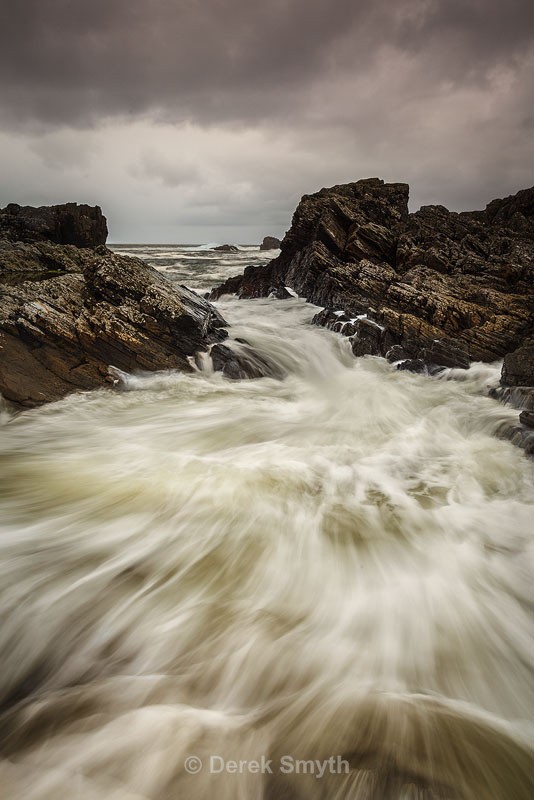 The Rosguill Peninsula in Donegal has a very rugged coastline facing the Atlantic Ocean. This gap in the rocks is where a small river enters the ocean. However the afternoon this photograph was taken every now and again the peaceful little river was swamped by a large sea surge would rush through the gap soaking everything in it's path.

Technical Specifications
Canon EOS 5D MkII, Canon EF17-40mm f/4L USM Lens at 25mm, 0.5 sec @ f13, ISO 100,
Location: Rosguill Peninsula, Atlantic Drive, County Donegal.